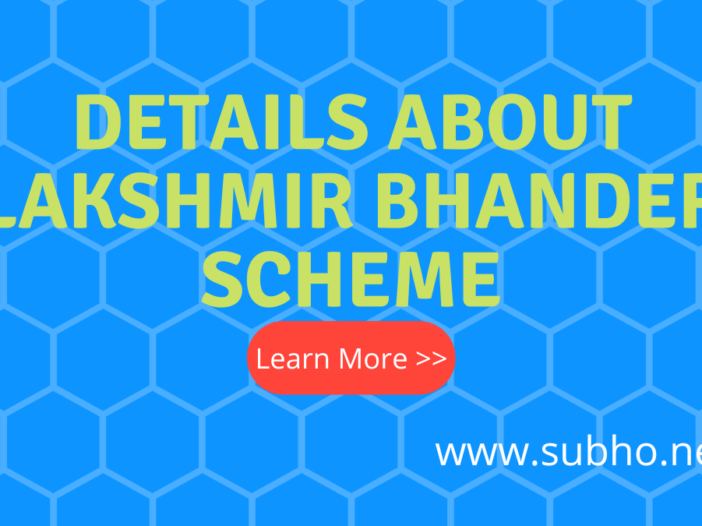 What is Lakshmir Bhander?
"Lakshmir Bhandar" assures an income for women in all the rural and urban households in West Bengal, who are enrolled under "Swasthyasathi".
Eligibility for Lakshmir Bhander.

Must be a FEMALE.
Have name included in Swasthyasathi card.
Have to be a resident of West Bengal.
Aged between 25 – 60 years.
Must have Aadhaar.
Must have a phone number.
Must have an Aadhaar linked bank account.
Who are NOT eligible?

She is a government employee in permanent employment.
Retired government employee of:   Central / State Government Statutory Bodies   Municipal Corporations   Municipalities   Local Bodies.
Teaching and non-teaching employees of Government aided Educational Institutions etc.   
Receiving regular salary / pension.
Assistance/Benefit under the scheme.

Financial assistance under the scheme will be credited by direct bank transfer to an AADHAAR linked bank account held solely by the eligible adult female member/s of the household.

The scale of the financial benefit to be provided to eligible women is as follows:

Women from Scheduled Caste / Scheduled Tribes Households: Rs. 1.000/- per month.
Women from households other than SC/ST households: Rs. 500/- per month.
Where to apply for it?

The Scheme's application form will be available free of cost at the Duare Sarkar Camps.   It will also be accepted there.   You will get acknowledgement on submission.
Documents required.

Copy of Swasthyasathi Card.
Passport Size Color Photograph.
Copy of Aadhaar Card.
Copy of bank passbook.
Aadhaar consent form.
Copy of Caste Certificate (if available. Only for SC/ST candidates.)
Can you apply online?

NO, you CANNOT apply online.

As of writing this you have to submit your application along with the required documents at a Duare Sarkar camp.
Can you check status online?

NO, you CANNOT check your application or payment status online.

For all these you have to visit your Panchayat / Block / Municipality office.
Can you change your Bank account?

Yes, you can change. But it is not recommended.

For this you have to visit your Panchayat / Block / Municipality office and submit a written application.
Can you update the caste after application?

Yes, you can submit your caste certificate after getting it. Your assistance amount will be upgraded.

For this you have to visit your Panchayat / Block / Municipality office and submit required documents. (Mainly caste certificate copy, Aadhaar number and URN.)
Does finding your name in swasthyasathi portal guarantees about registration under Lakshmir Bhander? 

NO, both are different systems.

Only if your name is available in Lakshmir Bahnder portal, the official will be able to register your application under the scheme.
Contact details of Scheme.

There is no Toll-Free no or Customer care number for Lakshmir Bhander Scheme.

The official portal is https://socialsecurity.wb.gov.in/.

The portal has nothing for the general public. Everything is behind official login.

If you need any info you have to visit Panchayat / Block / Municipality office.